Chicago, IL – April 15, 2022 (PressReleaseOutreach): Omega Locksmith is proud to have served the Greater Chicago area for over 20 years. Their experience and commitment to customer satisfaction has made them the preferred choice for businesses in need of commercial locksmith services in Chicago, IL.
Omega Locksmith offers a wide range of services to businesses, including lock installation and repair, key duplication and replacement, access control systems, surveillance camera installation, panic bars, padlocks and maintenance, and more. Their team of experienced locksmiths is always available to provide expert advice and assistance, ensuring that your business is secure at all times.
In the event that something does go wrong with your locks or security system, Omega Locksmith guarantees their workmanship and will make any necessary repairs or replacements free of charge.
Omega Locksmith uses high-quality, long-lasting commercial-grade hardware from well-known manufacturers such as Rofu, LCN, Dorma, HES, Adams Rite, Kaba Ilco, GMS, Hager, and CX5 High-Security Locks. This ensures that your business is protected by the best possible products on the market.
Omega Locksmith's dedication to quality service is evident in their long-standing relationship with many of their corporate & retail clients. They are always available to help with any locksmith needs that may arise, and they're always happy to answer any questions that clients may have.
If you're looking for a commercial locksmith in Chicago that you can trust, look no further than Omega Locksmith. Their experience, quality products, and customer-focused service are unmatched in the industry. Contact Omega Locksmith today to learn more about their services or to schedule a free consultation visit:
https://omegalocksmith.com/commercial-locksmith-chicago-il/ or connect with them on Facebook | Youtube
About Omega Locksmith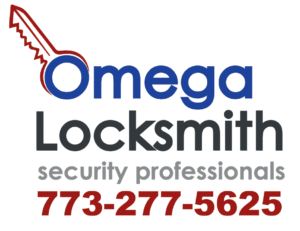 Omega Locksmith is a licensed locksmith company based in Chicago that has been providing quality lock and key repair services to Illinois organizations since 2006. They are a full-service professional locksmith business with locations in the entire Chicago region that offers locksmith services to both businesses and homes. With over 20 years of experience in the locksmith industry, their team of certified locksmiths is equipped with the latest tools and technologies to get the job done right.
(This press release is based on the article published here: Omega Commercial Locksmith completes 20 Years serving businesses in Chicago (https://omegalocksmith.com/blog/chicagos-preferred-commercial-locksmith-completes-20-years-serving-businesses/)
Company Contact Info:
Company: Omega Locksmith
Contact Person: Jose
Phone: 773-277-5625
Address: 4346 W. 51st St. Chicago, IL 60632
Email: info@omegalocksmith.com
Website: https://omegalocksmith.com/