We often take our residence's locks for granted but door locks are the first line of defense of your house. No matter the safety and security system inside, a door is the most likely point of access right into a house. Locks, therefore, assume high importance to safeguard your residence, family, and important valuables.  You should consider replacing old and easy to pick home locks with good locks as this will most certainly enhance the safety in your home, office, or vehicle. We have compiled a list of suggestions from professional locksmiths to help choose the right quality home door locks for your residence.
You don't need any door lock buying guide but just use these tips and hire a local locksmith to make your home safe and secure!
Your selection of door locks may have depended on the situation or benefits you were looking for at the time of purchase of your dream home. These selection criteria may have been the ease of letting the elderly folks in, guest access, crime in the neighborhood, etc.
However, the preferred lock selection may have overlooked some security aspects at the time of choosing the best lock products. We, therefore, advise you to check all the locks of the front door and garage door checked regularly by a skilled locksmith.
The locksmith will check whether the existing locks in question are showing signs of corrosion or bending. If yes, then he may recommend the front door lock replacement or full lock installation for solid home security.
We always advise changing your locks when you move into a new house or apartment. In addition, your exterior locks need to be changed if you believe that somebody you do not trust completely has access to your residence.
You can improve your lock mechanism or locking systems by either replacing the locks entirely or having them re-keyed. To rekey a lock, a reputable home locksmith will transform the inside pinning so that the old key no longer functions but a brand-new key will.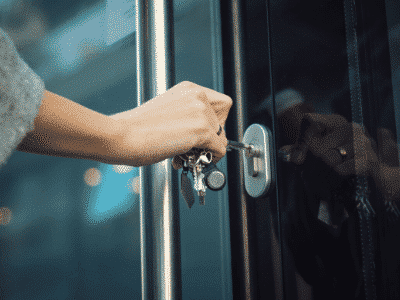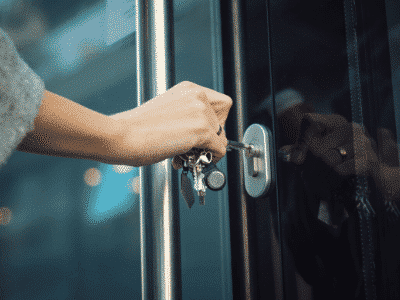 Always take notice of battery life, wireless connection, as well as the lock manufacturer brand. Even a tiny issue that passes your inspection could be an opportunity for the local area burglar on the prowl for some easy pickings. New high-grade locks would have deterred the burglar.
If your high-security smart lock is not connected to the internet through Zigbee, Z-Wave, or Wi-Fi, you should do away with it since the essential software and firmware updates require an internet connection.
 Unfortunately,  tumbler locks are prone to a technique used by burglars known as "lock bumping." The hardest locks to pick are high-security electronic and biometric locks. The objective with the best high-security locks is not just to make lockpicking impossible but also to make it time-consuming.
Industrial grade locks are tough to compromise as a result of their sturdiness and cylinder lock technology however, they are not the right fit for residences.
Don't allow old and stubborn locks to impact the safety of your family or employees; instead, you must think of them as investments for your peace of mind. Periodical lock evaluations need to additionally be available in handy when identifying whether your locks and deadbolts are flawlessly set up or straightened the proper way.
Talk to the locksmith professionals from Omega Locksmith about what you desire in your house and ask them to send a free estimate regarding your options. Ask for specialist recommendations from the locksmiths at Omega Locksmith whose task is to pick locks on a daily basis.