Trusted Chicago Locksmith: Omega Locksmith in Chicago, Illinois
Choose the locksmith Chicago trusts since 2006! We offer 24/7 emergency locksmith service for residential, automotive, and commercial locksmith services.
24/7 Emergency Locksmith in Chicago, IL: Residential, Automotive & Commercial Locksmith Services
At Omega Locksmith, we pride ourselves on our fast response and being prepared to handle any and all emergency locksmith service needs in the Chicago area. We are a full-service locksmith company in Chicago, IL. We are your local locksmith experts for residential, commercial and automotive/car locksmith services such as house lockouts, car lockout, car keys made on site, commercial locks/keys, access control system installation, and car/van/truck/motorcycle key replacement for all makes and models. We also provide emergency lockout services when you've locked yourself out of your car, home, or business. With licensed and insured locksmith technicians, we provide quick and friendly mobile service to all of Chicago and the surrounding region. Nosotros hablamos español!
We're thrilled to have you at OmegaLocksmith.com, your one-stop Chicago locksmith destination for all things security. Whether you're a homeowner, a business owner, or just someone who wants to keep their loved ones and belongings safe, you're in the right place.
Security Solutions That Give You Peace Of Mind
Picture this: a world where you can sleep soundly at night, knowing that your home or business is fortified against any potential threats. That's exactly what we're here to help you achieve. Our mission is simple yet powerful – to provide you with the best security solutions that bring you peace of mind.
Lock, Key and Security Solutions Custom Tailored To Your Specific Needs
So, what sets us apart from the rest? At Omega Locksmith, we're not just about selling security products; we're about tailoring solutions to your unique needs. We understand that security isn't a one-size-fits-all concept. That's why our team of experts takes the time to listen to your concerns and recommend the perfect products and systems to match your requirements.
Security For Your Car, Home and Business
From high-tech lock systems that keep intruders at bay to state-of-the-art security cameras that keep a watchful eye on your property, we've got you covered. Our product range is carefully curated to ensure that you have access to the latest and most effective security technologies on the market whether in our Chicago locksmith store or from our mobile truck.
But wait, there's more! We believe that top-notch security shouldn't break the bank. That's why we're committed to offering competitive prices that won't leave a dent in your wallet. Your safety is priceless, and we're here to make it affordable.
Professional Licensed Locksmiths – The Best In Chicago
Oh, and did we mention the fantastic Chicago locksmith team behind Omega Locksmith? Our crew is a bunch of friendly faces who are passionate about what they do. We're not just experts in locks, keys and security – we're your partners in creating a safer environment. Feel free to ask us anything; we're always happy to help you make informed decisions.
Whether you're looking to fortify your home, secure your business premises, or simply upgrade your existing security setup, Omega Locksmith is the security shop in Chicago IL, that you can trust. We're not just a store; we're a reliable companion on your journey to a safer tomorrow.
Ready to take the first step toward a more secure future? Browse our range of top-quality security products, drop by our store to chat with our team, or give us a call – we're always here to assist you. Welcome to Omega Locksmith, where your safety is our priority!
About Omega Locksmith in Chicago
Omega Locksmith is a family-owned business of security professionals that provides premier
professional locksmith services in Chicago, IL
, and the surrounding neighborhood areas. We are proud to say that thousands of local Chicago residents trust us with all their home, auto, and business security needs.
Omega Locksmith was founded in 2006.
Omega Locksmith was founded by Jose Mario Hernandez Jr. in 2006. He also serves as the CEO and Chief Locksmith.
If you're locked out of your house, need help with your vehicle, or want to make sure your business is secure, contact Omega Locksmith at any time of the day or night for fast and reliable services.
24-Hour Locksmith in Chicago, Serving 60618, 60632, 60608 And More
Looking for a locksmith you can count on, right here in the heart of Chicago? Well, look no further – you've just stumbled upon your local locksmith heroes! We're your go-to locksmiths in the 60618, 60632, and 60608 zip codes (plus the surrounding areas), and we're here to make your lock and key troubles disappear.
No Locksmith Job is Too Small or Too Big for Omega Locksmith
You know that feeling when you're in a jam – locked out of your car, staring at a stubborn door, or your key just decides to play hide and seek? We've been there, and that's exactly why we're here. We get it – life happens, and sometimes it happens right outside your front door. But worry not, because when you need a locksmith in Chicago, we're just a call away.
Chicago Locksmith Services That Are Far Above The Rest
What sets us apart, you ask? Well, first off, we're not some far-off, impersonal locksmith chain. Nope, we're locals, just like you. We know these streets like the back of our hand – from cozy corners in 60618 to vibrant spots in 60632 and the bustling scenes of 60608. When you call us, you're not just getting a locksmith; you're getting a friendly face you can trust.
Trust is our middle name. When you invite us into your lock and key realm, you're opening your door to experienced, skilled locksmith professionals who genuinely care about your security. We've been part of this community for years, and we're not going anywhere. Your safety is our top priority, and we take it seriously.
Emergency Locksmith Chicago IL & Surrounding Area
Emergency lockouts, lost keys, broken locks – you name it, we've seen it. Our toolbox is loaded with solutions for every lock-related hiccup you might encounter. From residential to commercial, we've got your back. We'll have you back in your car, your home, or your business before you can say "emergency locksmith magic."
Immediate 24/7 Locksmith Response Time
And let's talk about response time. When you're in a tight spot, every second counts. That's why we pride ourselves on lightning-fast locksmith responses. We're not the type to leave you hanging – we're here, ready to swoop in and save the day, no matter the time or weather.
So, the next time you find yourself in a lock or key dilemma in Chicago's 60618, 60632, or 60608, remember, we're your local locksmith pals who've got your back. Just give us a ring, and consider your lock worries a thing of the past.
Our Professional Credentials & Affiliations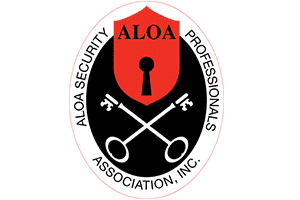 Omega Locksmith Chicago is an ALOA certified member. ALOA is the largest locksmith Association in the USA and all members have an in-depth background check and must be fully licensed to be members. Our registration number is 44272.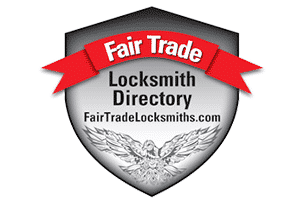 Fair Trade Locksmiths has researched, verified, and featured Omega Locksmith Chicago as a licensed and insured locksmith serving Chicago, IL, and the surrounding region.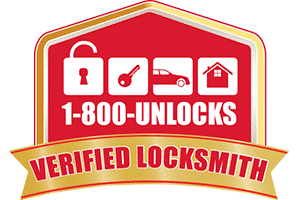 1-800-Unlocks.com has successfully verified Omega Locksmith as a local and licensed locksmith that you can trust.
Omega Locksmith Makes It Simple
At Omega Locksmith, we know that you're putting your trust in us to do a great job at a reasonable price, while also protecting your privacy, family, business, and belongings. Trust is an important thing, and we don't take it lightly. That's why we go to such great lengths to be up-front, honest, and transparent. Our goal is to make hiring us as simple as possible and to provide the highest quality service possible for all our clients.