Volkswagen Car Key Replacement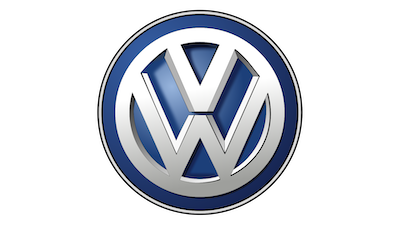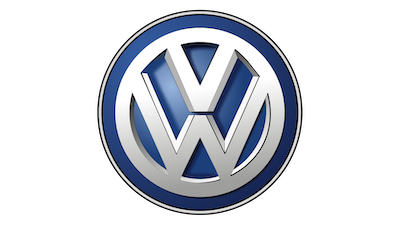 VW Car Key Replacement
A lost or broken VW car key doesn't have to be a major inconvenience. While today's car keys are more sophisticated than the typical metal keys of older cars, replacing a VW key is simple with Omega Locksmith. No need to go to the dealer, as we provide affordable and quick VW car key replacement services. We have served the Chicago, IL area for 20 years, making car key replacement convenient for you with emergency mobile service. Give us a call and we'll come to you at home or work; we're able to take care of any key fob issue you have including vw key fob battery replacement and Volkswagen key replacement.
Volkswagen Key Fob Replacement in Chicago, IL
Back in the day, VW had thirteen different types of keys for its vehicles. Each key had a specific design and code that corresponded with a particular lock. In the 1990's, the keyless entry fob arrived as well as the "switch blade" key fob that has become synonymous with the Volkswagen key. So many different keys!
So how do you replace a Volkswagen key? At Omega Locksmith we will be able to replace your Volkswagen car key for you, and at a fraction of the cost, the dealer will charge. You'll have to provide your title, registration, and VIN number to us. We can replace your key with the VIN, but we also need this information to prove you are the car's owner. Depending on the make, model, and year of your VW, some keys will need to be programmed, while others will not. Typically we'll have the right blank key, key fob, or transponder to program for you. If not, we can order it. We also provide OEM or original equipment manufacturer keys for VWs. This simply means the fobs were made by the original car manufacturer specifically for each car.
Learn About The Volkswagen Car Key Programming Process
How long it takes to program your VW car key depends on the make, model, and year of your vehicle, and thus the key. Typically, it won't take more than 30 minutes, but if it's a specialty replacement Volkswagen key fob for an older, classic model, parts may need to be ordered. VW key or prox key replacement cost is also dependent on make and model. You can always give us a call for an estimate on a new key.
Other Volkswagen Car Services We Provide
With our 24-hour mobile service, we can easily provide a VW car key replacement for you. We also have expertise in other VW car needs. Call Omega Locksmith for any of the following:
VW car door lock repair and replacement – whether it's a worn latch, broken wires, or damaged door lock we can fix it and replace your lock on the spot
VW unlocking – quickly get you back in your vehicle if you have locked your keys in the car or lost your keys
VW ignition replacement – our mobile services can come to you and repair or replace your ignition
VW key fob battery replacement – we have key fob batteries available via our mobile unit or storefront location
We Provide Volkswagen Key Replacement For These Models:
Volkswagen Beetle
Volkswagen CC
Volkswagen Cabrio
Volkswagen Euroven
Volkswagen Eos
Volkswagen Fox
Volkswagen Golf
Volkswagen GTI
Volkswagen Jetta
Volkswagen Corrado
Volkswagen GLI
Volkswagen GTI
Volkswagen Jetta
Volkswagen Passat
Volkswagen Passat sedan
Volkswagen Passat Wagon
Volkswagen Euroven
Volkswagen Phaeton
Volkswagen R32 VR6
Volkswagen Rabbit
Volkswagen Routan
Volkswagen Scirocco
Volkswagen Tiguan
Volkswagen Touareg
Volkswagen Vanagon
Benefits of Working with a Professional Locksmith For Your Volkswagen Key Fob Replacement
When you lose or break a car key, you need a knowledgeable professional to quickly get you back in your car and on the road; that's Omega Locksmith. The benefit of working with a certified and insured locksmith with 20 years of experience is the guarantee that you will get reliable, quality service from trained technicians every time. Omega Locksmith is also a member of ALOA (Associated Locksmiths of America), NASTF (National Automotive Service Task Force), Angie's List, and 1-800-Unlocks.
While we provide car key replacement services, as a full-service locksmith we also excel at motorcycle, residential, and commercial security solutions. You can visit us at our storefront location where we have car keys, car remotes, key fobs, door hardware, locks, keys, and door closers for sale. We always use quality hardware and parts that we guarantee and warranty from brands like Schlage, as well as CX5 High-Security Locks.
Call Omega Locksmith Today For VW Key Replacement
VW car key replacement is easy with Omega Locksmith. We've proudly served the Chicago, IL area for 20 years, making VW car key replacement affordable and convenient. With our mobile service, we can come to you at any time and anywhere to get you back in your car, at an affordable rate. Contact us or call us today at 773-277-5625 in Chicago or 630-961-5625 in western Chicago. We look forward to helping you.