Volvo Car Key Replacement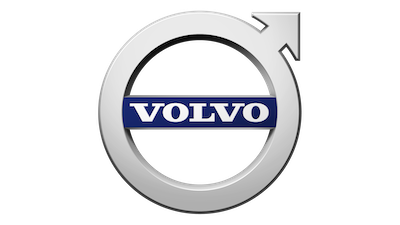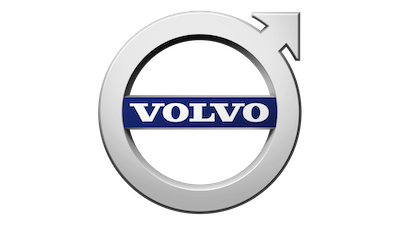 Volvo Car Key Replacement
Choose Omega Locksmith for our affordable Volvo car key replacement services. Omega Locksmith is a fully insured and licensed locksmith company that serves Chicago, IL, and surrounding areas with a complete range of automotive locksmith solutions. We offer both storefront and mobile locksmith services. If you need to replace Volvo key by VIN or a Volvo key fob battery replacement, you can rely on our solutions. Omega Locksmith features a team of highly trained locksmiths. Let a car key locksmith from our local locksmith company provide you with the Volvo car key replacement services you need. We're known for our affordable lock and key solutions and high-quality workmanship.
Volvo Key Replacement in Chicago, IL
A leading Swedish auto manufacturer, Volvo has produced a wide selection of autos over recent decades. If you need Volvo car key replacement or to replace your Volvo car key by code, you don't have to take your car to the auto dealership. Auto dealerships charge premium prices for what they consider to be premium services like Volvo car key replacement, Volvo prox key replacement, and new OEM keys for Volvo.
However, Omega Locksmith has the same key maker, key duplication, and car key programming equipment as auto dealerships. The only difference you can expect from our team is a less expensive price tag for Volvo keys and related services.
We replace Volvo keys from the following models (most 2000-2017 models):
S60

S60 Cross Country
S90
V60
V60 Cross Country
V90
V90 Cross Country
XC40
XC60
XC80
XC90 Hybrid
If you need to replace your broken Volvo key, Volvo key fob battery replacement, or a replacement for lost car keys, you can rely on Omega Locksmith for our expert workmanship and affordable pricing.
Related Automotive Locksmith Solutions for Your Volvo Vehicle
At Omega Locksmith, our automotive locksmith and car key technicians offer a wide range of services for auto owners that include:
Volvo ignition replacement
Volvo unlocking service
Volvo car door lock repair and replacement
Volvo key fob programming
If your vehicle key breaks in your car or truck's door lock or ignition, you can rely on our locksmiths for fast service.
What Is the Volvo Key Fob Replacement Cost?
If you need a replacement Volvo key or related services, you can contact Omega Locksmith to request a quote. We have a reputation for our fair and affordable pricing. You can save money by choosing Omega Locksmith. Provide the Year, Make, and Model for exact pricing which can range between $150-$375.
Will My Volvo Car Key Need to Be Programmed?
Depending on the make and model of your vehicle, your car key may need to be programmed. Omega Locksmith features car key programming equipment to serve our auto customers' needs. We also specialize in car key maker services.
How Long Does It Take to Program My Volvo Car Key?
Our car key locksmiths work efficiently to provide prompt service for our customers. Typically, car key programming can be completed in under 30 minutes–sometimes in 10 minutes. For more specific information about your particular Volvo make and model key, contact our support staff.
Emergency Automotive Locksmith Services in Chicago, IL
If you need to replace lost Volvo car keys or a broken key fob, call or visit Omega Locksmith. Your Volvo is in safe hands when you contact our team. We can send a mobile locksmith to your Chicagoland location if you lose your car keys or lock them in your vehicle. We feature affordable car lockout service. You can count on us 24/7–even on weekends and holidays.
Choose Omega Locksmith, Your Volvo Locksmith in Chicago
Omega Locksmith features certified car locksmiths who deliver our lock and key services to auto, commercial property, and residential property owners. We rely on top-quality parts and products to serve our clientele. We choose products designed by manufacturers like Schlage and Kwikset because of their quality and robust guarantees.
Additionally, our locksmiths stay on top of our industry advances to keep up to date with new products and security solutions. We are a member of ALOA, NASTF, Angie's List, and 1-800-Unlocks. When you contact us for service, you can expect professionalism and friendly customer care from start to finish.
Remember that there's no reason to take your auto to the dealership if you need Volvo car key replacement or related services. Omega Locksmith has the same key-making and car key-programming equipment as your Volvo dealership, but our rates are cheaper. Plus, if you have a broken key or lockout emergency in the middle of the night or on a holiday, you can contact us for emergency locksmith service. Never entrust your car's lock and key needs to an inexperienced operator or you could risk damage to your vehicle and its security. Contact the Chicago, IL, locksmith leader instead; call Omega Locksmith Chicago for all of your auto locksmithing needs.