Mercedes Benz Car Key Replacement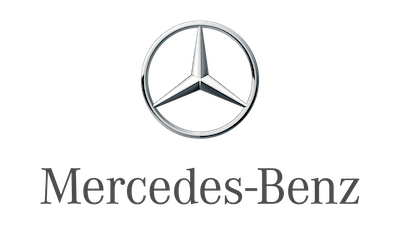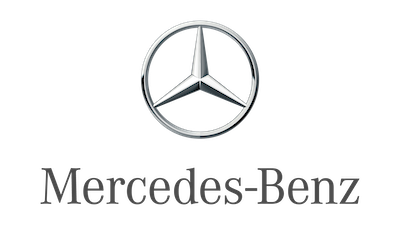 Mercedes Car Key Replacement
Your Mercedes key fob has stopped working, or you've lost the key entirely; this always seems to happen at the most inconvenient time. You may think you can only go to a dealer to replace your Mercedes key. However, a knowledgeable locksmith can easily program a new key for you at a more affordable price. As each Mercedes key is unique, depending on the model and year, you'll also want a locksmith who has knowledge of all models of Mercedes to replace your specific key to get you back in your car and on the road right away. Omega Locksmith will have no problem solving any of your Mercedes key replacement issues.
Mercedes Benz Replacement Keys From Your Local Locksmith
Mercedes keys are coded to one specific car based on that car's VIN number. So, if that key breaks or is lost or stolen, a new key will be coded using the VIN. For security purposes, this makes the old key unusable. The replacement key will have to be programmed and will have to be done by a professional who has the equipment to do this for you. We'll likely need to see your identity card such as a driver's license when replacing or programming your missing key.
How long it will take to program a Mercedes key varies. Typically it takes longer at a dealership, but most keys won't require more than an hour. The cost to replace a Mercedes key also varies, depending on the make, model, and year of the vehicle. Older car keys are basic metal flip keys, while newer models have a more complicated, transponder or chip key. At Omega Locksmith we have the knowledge and equipment to program and replace any type of key for you. Services we offer for Mercedes include:
Mercedes key fob battery replacement
Transponder key cutting
Mercedes prox key replacement
OEM (original equipment manufacturer) keys for Mercedes
Car Door lock repair and replacement
Mercedes Ignition Replacement
Mercedes Unlocking
Replace a Mercedes Benz car key by code
Broken Mercedes Key
Mercedes models we service:
Mercedes Benz 190 Class, D, E w/o alarm
190 Class, D, E w/ alarm
300 Series
Mercedes Benz C Class C220
C Class C230
C Class C280
C Class C43
Mercedes Benz CL Class CL500
CL Class – CL600
CL Class – CL55
CL Class – CL65
Mercedes Benz CLK Class – CLK 320
CLK Class – CLK 430
CLK Class – Cabriolet
Mercedes Benz CLS Class – CLS500
CLS Class – CLS555
Mercedes Benz E Class – E55
E Class – E350
E Class – E500
E Class – E300D
E Class – E320
E Class – E430
Mercedes Benz G Class – G55
G Class – G500
Mercedes Benz M Class
ML320 Class
ML430 Class
Mercedes Benz R Class – R350
R Class – R500
Mercedes Benz SL Class SL320 Replacement Key
SL Class – SL500
SL Class – SL600
SL Class – 380SL
SL Class – 420SL
SL Class – 450SL
Mercedes Benz SLK 55 Replacement Key
SLK 230
SLK 280
SLK 350
Mercedes Benz Sprinter Replacement Key
Benefits of Working with a Professional Locksmith For Your Mercedes Benz
Working with a reputable, certified, and insured locksmith like Omega Locksmith guarantees your Mercedes key replacement will be done right the first time, and at an affordable, fair price. There's no need to visit a dealer, as we make it easy for you with mobile emergency services. Omega Locksmith maintains a clearly marked, fully equipped van, carrying all the most current technology to make on-the-spot key programming convenient for your vehicles wherever they are.
We are a member of ALOA (Associated Locksmiths of America), NASTF (National Automotive Service Task Force) Angie's List, and 1-800-Unlocks. With over 20 years of car locksmith experience, we are confident we can help you with your car key replacement needs.
Omega Locksmith Chicago Also Offers Other Services
We are not only a car and motorcycle locksmith but provide commercial and residential services as well. You can also visit us at our storefront where we have door hardware, door closers, locks, keys, car keys, car remotes, and key fobs for sale. We always use quality hardware and parts that we guarantee and warranty from brands like Schlage, as well as CX5 High-Security Locks.
Call Us Today For Mercedes Benz Replacement Keys
Your car is one of your most valuable possessions. When you need a key replaced or need to get back in your vehicle you want to hire the best. At Omega Locksmith we pride ourselves on our prompt response time, customer service, and our ability to quickly solve any of your Mercedes key replacement needs. Contact us instead of going to the nearest dealership because you'll save money on the entire process. Contact us or give us a call today at 773-277-5625 in Chicago or 630-961-5625 in Western Chicago. We're standing by to get you back in your vehicle and on your way!