Lexus Car Key Replacement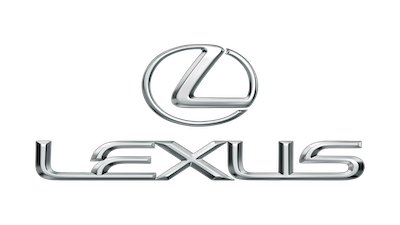 Lexus Car Key Replacement
Omega Locksmith provides residents of Chicago, IL, with Lexus car key replacement. We're proud to offer mobile locksmith service for our automotive clients that own any type of Lexus vehicle. Our company is comprised of certified locksmiths with over 20 years of experience in providing fast, exceptional services. We use high-quality parts from top brands, which are backed with warranties and service guarantees. When you need replacement keys, fast service, an affordable price, and a professional to come to your location rather than going to the dealership, choose Omega Locksmith.
Providing Lexus Key Fobs To All of Chicagoland
Omega Locksmith is a member of ALOA, NASTF, Angie's List, and 1-800-Unlocks. These companies are dedicated to consumer protection and work to ensure the best possible service. They trust Omega Locksmith to deliver impeccable locksmith services in Chicago — including Lexus car key replacement — so you can, too. We service the following Lexus Models:
Lexus ES
Lexus IS
Lexus LX
Lexus SC
Lexus GS
Lexus IS-F
Lexus RX
Lexus GX
Lexus LS
Lexus RX Hybrid
Replace Lexus Brand Car Key by Code
If you have a coded key, we can quickly and easily replace your Lexus brand car key by code. Even if you don't, we can help. Our tech experts can reprogram and replace key chips for a wide variety of car models, including Lexus.
One area in which we specialize is Electrically Erasable Programmable Read-Only Memory (EEPROM). Basically, this technology remotely links your Lexus to the key chip using a microcontroller. At Omega Locksmith, we can program one of these stable memory chips for your car. It can be erased and reprogrammed as many times as necessary to prevent the need for chip replacement. Convenient? Yes! Eco-friendly? Also, yes!
You might also hear the term ECM programming, which is very similar to EEPROM. One additional feature is security, as ECM technology is used for anti-theft devices such as immobilizer systems. Like the EEPROM chips, ECM chips can be erased and reprogrammed — as many times as needed. We use high-tech tools and pulse voltage technology during this process.
OEM Lexus Keys
If you've misplaced your Lexus OEM keys, never fear. At Omega Locksmith, we have a number of tools at our disposal. We can provide key replacements for older keys and reprogram chips for newer ones. If you have a CX5 High-Security Lock or a Schlage, we can remedy the issue quickly and easily. Even if your lock is another brand, our expert team of locksmiths can help you. We can repair smart keys and reprogram key fobs, and we even provide reprogramming of other Lexus car features such as remote starting mechanisms.
Lexus Key Fob Battery Replacement
Another service we offer at Omega Locksmith is Lexus key fob battery replacement. Sometimes the problem is as simple as a battery replacement, which can save you from having to get a whole new key made or have your key chip reprogrammed. Our team members work quickly and efficiently to diagnose your Lexus key issue and get your car key back to proper function.
Lexus Car Door Lock Repair and Replacement
In some cases, it's a broken Lexus key that's the problem — it's the door lock. We're highly experienced in the repair and replacement of many automobile door locks. As mentioned, we handle Schlage and CX5 High-Security locks, but we can also replace or repair other types of locks too. The first step is to bring your vehicle to our storefront or call us to come to you for diagnosis.
How Long Does It Take to Replace My Lexus Door Key?
At Omega Locksmith, we pride ourselves on providing fast, top-quality services. We'll take a look at your Lexus car key, key fob or broken lock to determine the right course of action. From there, we'll provide you with an accurate estimate of how long the service will take to complete. In order to solve your problems, we ask owners to provide us with as much details about your car as possible. Our goal is find a solution, understand your issues, and begin to foster a long lasting relationship with your for all your locksmith needs.
Lexus Key Fob Replacement
We can provide Lexus key fob replacement in addition to battery replacement and Lexus unlocking. At our Omega Locksmith storefront, we sell door hardware, locks, keys, door closers, car keys, car remotes and key fobs for sale.
Lexus Ignition Replacement
There aren't many issues we can't handle when it comes to your Lexus and many of its components. Along with repairing and replacing keys and locks, we can even help reprogram your remote starter. Lexus ignition replacement and reprogramming is just one more of our expert services available in Chicago and surrounding areas.
Contact Omega Locksmith
Contact Omega Locksmith for your Lexus key replacement in Chicago, IL. Reach out through our website or call our Chicago location at (773) 277-5625. If you're in Western Chicago, you can reach us at (630) 961-5625. Our storefront is located at 4346 W. 51st St and is open Monday through Saturday from 9 a.m. to 5 p.m.