Land Rover Car Key Replacement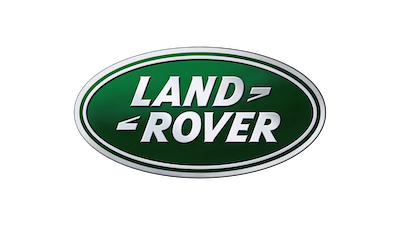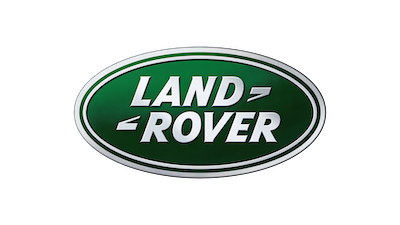 Land Rover Car Key Replacement
If you find yourself in the Chicago area needing a Land Rover key fob, Omega Locksmith is ready to help. Needing locksmith services was probably not on your "to-do" list today, but that type of situation can evolve quickly with no warning. It happens every day…car keys, including Land Rover keys, get misplaced, locked in, stolen, and broken, and before you know it, you have an emergency on your hands. At Omega Locksmith, we offer emergency mobile services, so we can meet you at the site, solve the issue, and get you back on your way with our Land Rover car key replacement services.
Land Rover Key Programming Experience Combined with Modern Technology
When you trust Omega Locksmith for a Land Rover key replacement, you will get the benefits of working with highly trained professionals. With over 20 years of experience, our expert staff knows the meaning of reliability and trustworthiness, so when we tell you we will be there, you can count on it. Here at Omega Locksmith, we use the highest quality Land Rover key fobs and equipment, and our technicians receive ongoing education and training, so we are always up to date with the latest technology and techniques.
Compared to car keys and locks from just a few years ago, today's vehicle lock, key, and fob technology are more complex, with added convenience and anti-theft mechanisms. A small locksmith shop may not have updated equipment or the modern expertise to create a replacement key for a Land Rover Range Rover, let alone program a new locking fob, or replace a PROX key. At Omega Locksmith, we stay on top of locksmith technology. Whether you own a decades-old Land Rover Defender or a brand-new Range Rover Velar that requires a chip key, we can get a replacement key in your hand quickly. We can also provide and program remote locking fobs for nearly any year and model Land Rover.
Keys Locked Inside Your Land Rover?
Of course, we cannot forget about those annoying lock-out situations. Again, a traditional locksmith may not be able to get into a locked Land Rover Discovery without causing damage. Here at Omega Locksmith, we can unlock your Land Rover quickly, with no tell-tale signs! Our expert techs use top-quality parts, tools, and hardware from the most respected brands in the industry.
As fate would have it, car lock and key issues usually occur at inconvenient times and/or away from home. At Omega Locksmith, we can lighten the burden of inconveniences with our mobile locksmith service. We can come to you and take care of most vehicle lock system issues from the location where your Land Rover LR3 is parked. When you give us a call, we may ask a few questions about your Land Rover (make, model, VIN). That information helps us choose the parts and equipment needed to do the job, so we can be on our way to assist you. By entering the Land Rover's VIN number in a locksmith database, our system can begin cutting the vehicle's unique key pattern, downloading remote and/or fob programming, etc. That technology ensures our workmanship is quick and precise.
Beyond Car Keys
While our emergency mobile locksmith services are invaluable when you need a Land Rover key replacement or fob programming on the spot, we also operate a physical storefront for your convenience. At Omega Locksmith Chicago, we are here to assist you with all of your locksmith needs, from antique hardware to security programming.
Just a few of the items we keep in stock at our brick-and-mortar store:
Door Hardware
Locks
Keys
Door closers
Car keys
Car remotes
Key fobs…and more!
We stock and sell hardware from Schlage and high-security locks from CX5. Those quality products, combined with top-notch workmanship and extensive expertise allow us to confidently stand behind every aspect of our job. At Omega Locksmith, we offer automotive, commercial locksmith, and residential services, and nearly every issue you encounter involves a lock and key.
Key Questions?
Here at Omega Locksmith, we understand our clients usually have questions and concerns. Since our customers usually don't plan on needing a locksmith, they usually don't budget for those costs or time.
Some common questions:
How long would it take to program my Land Rover LR4 car key?
How much does a Range Rover Sport key replacement cost?
Does my Land Rover fob needs reprogramming or does the battery needs replaced?
The key is stuck in the ignition. Will my Land Rover Defender need an ignition replacement?
Our professional staff and technicians are here to answer your questions and we will be happy to quote a price based on the information you give us. We keep our customers updated throughout the job. In the rare event, we uncover more issues, we will always let the client know of any new discoveries and/or price changes. There are no surprise costs or hidden fees for our clients.
Trusted Locksmith Services in Chicago, IL
Omega Locksmith is a proud member of ALOA (Associated Locksmiths of America), NASTF (National Automotive Service Taskforce), Angie's List, and 1-800-Unlocks.