Unable to locate your Mitsubishi Car Keys even if you searched everywhere? Lost it in some way that is beyond recovery?
Auto theft rates in large cities like Chicago have been climbing regularly particularly during hard times. Mitsubishi is a well-known name in the US Auto Industry with origins in Japan. Here are some tips to replace your lost Mitsubishi Car Key from the professional locksmiths at Omega Locksmith in Chicago who deal regularly with a car key service like car key duplication.
Whatever the reason for losing your Mitsubishi car key, an automotive locksmith should be able to help you with its car key duplication or key fob replacement.

Sure, you can always call your local car dealer to ask for a quote on replacement car keys, but by now you'd have known if you did call, or you will find out if you do call, that dealers can charge you anywhere from $100 to $350 per key.

That's pretty steep considering that a Chicago locksmith can provide you the same quality of lost car keys you needed replacing.

It's even more outrageous when you have to consider that dealers will often instruct you to hire a towing service and have your car towed to their location so they could work on replacing your smart key. This is severely impractical as towing services do not necessarily charge cheap.

An expert auto locksmith, however, can come to your place and replace your motor vehicle keys as they come equipped with the machine and tools needed to cut your key and reprogram your car and its key vehicle systems if needed.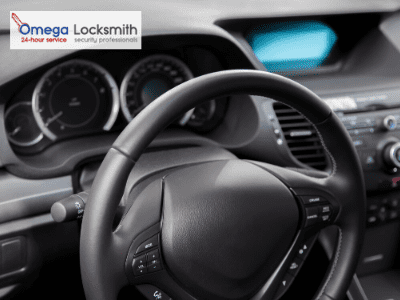 Are there any specific instructions that I need to follow to get my Mitsubishi replacement car keys at a Dealership?
To replace your motor vehicle keys at your local Mitsubishi car dealership, there are three fundamental instructions that you have to be aware of.
Note down any unusual issues with your Mitsubishi vehicle like the service engine light, engine air filter, key or ignition problem, dash-board console, etc.

Accurately denote your vehicle identification number after a vehicle inspection. This number is usually found on a number of places such as the strip that is in the windshield towards the drivers' side, in the drivers' door frame, on the registration number, and the insurance card.

Make a call to the Mitsubishi's parts dealership department within your locale. Explain to them that you have misplaced your motor vehicle keys or have a dead key fob hence want to make an order for replacement smart key or brand new key. Using the Vehicle Identification Number (VIN) the order can be completed over the phone. However, for the replacement keys, you will have to personally pick them up.

The last instruction is to pick your key fob replacement from your local dealership. You will have to present to them your registration, and picture of identification. You should know that no Mitsubishi Car dealership will give you a replacement smart key without having to prove the ownership of your motor vehicle.
What are the steps to follow to replace a lost Mitsubishi car key with an auto locksmith?
Decide on which type of key you want.

Firstly, if your Mitsubishi car keys are the type that contains a microchip, this could cost more. This anti-theft keyless entry / Go system technology employs the use of a dedicated smart key that should match the authentication required by the vehicle; hence a different key will not allow the motor vehicle to start. A locksmith is able to reprogram your vehicle to accept the new keys besides cutting you a new one. Keys come in two types: the master key and the valet key. The difference lies mainly in remote access. Although both keys will start ignition, the valet key will not be able to unlock your car doors from a short distance. The master key, however, will come with remote control access.

Ask around for a qualified Chicago automotive locksmith

. Inquire about rates for car keys solutions by furnishing them the model and make of your motor vehicle, and ask about what they would require from you. Licensed automotive locksmiths will often ask for VIN (Vehicle Identification Number), driver's license and motor vehicle registration and other documents as proof of ownership of the vehicle.

Have the car key service locksmith come to your location. A skilled locksmith will be able to give you a replacement smart key and program your vehicle as well in no time. Store a copy of your insurance card and registration in a secure place just in case of an emergency or even theft.

What should I know about transponder chip keys for my Mitsubishi Galant or Mitsubishi Eclipse?
Understand these car key features of your Mitsubishi vehicle from a top auto locksmith in Chicago, Omega Locksmith.
A good number of latest models of Mitsubishi automobiles like the Galant or Eclipse come well outfitted with keyless entry remotes, which are also called key fobs. Keyless entry is basically a system of controlling the door lock as well as the trunk release devoid of having to use your key.

Each of the keyless entry remote for every Mitsubishi has to be programmed for its specific vehicle. Since your keys are programmed already whenever you buy a Mitsubishi, incase you obtain replacement keys they will have to be programmed to effectively operate your motor vehicle.

Losing your car keys for your Mitsubishi Galant or Eclipse is indeed not an experience you will want to go through. This is attributed to the fact that a basic key cut from a local hardware store will definitely not work. This is because new Mitsubishi models are fitted with transponder keys.

The microchip that is found inside the transponder operates with an object called pass lock sensor inside the ignition. This sensor relays to the control module the security data, devoid of that data, the Mitsubishi will not ignite. Fortunately, there is a way through which you can get replacement transponder keys for your vehicle.
Not all motor vehicle locksmiths have the latest know-how of automotive technology and knowledge of programming the transponder key. A reputed Chicago locksmith whose specialty is automotive locksmith services will certainly be able to program for you a replacement key for your Mitsubishi vehicle.